Our Food
Choose from either, our Classic Finger Food Menu, our Shop Menu or both. These selections are always being updated as we master new recipes.
Most of our clients are happy to let us design their mouth watering menu. Your feedback is extremely important when tailoring your menu. We take into consideration your budget, nature of function, your guests, and when the function will commence.
We will also discuss how you would like the platters presented, being stainless, disposable or for that special occasion the more formal whiteware.
If you prefer to set your own menu, and require some assistance with the type of food you are wanting, or to ensure you have catered for enough people then this can be discussed during your confirmation phone call.
Click here for a downloadable/printable Shop Menu (in Adobe PDF Format)
Click here for a downloadable/printable Catering menu (in Adobe PDF Format)
Business Finger Food
Whether you need to impress a client, thank a staff member, or just having a business meeting, catered food from NorthEnd FoodBar & Bakery will always be welcomed.
You can thank that special person or wish a 'happy birthday' to a well deserved staff member NorthEnd FoodBar & Bakery is the only place to order your scrumptious finger foods and delicious decorated cakes.
We can design a menu that is great and enjoyable whether it is:

Morning tea
Lunch
Afternoon tea
After hours meetings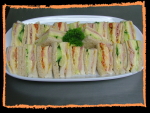 _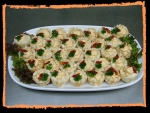 _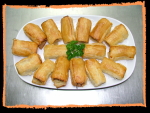 _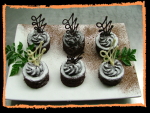 _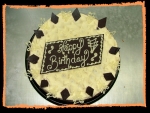 Private Finger Food
Birthdays
Your birthday is always important. It is your special day so take advantage of having someone to cater your food. Your order can be picked up, dropped off or served depending on what your request is. Remember it's all about you. 

Funerals
Leave us to the menu and delivery as we understand the celebration of life is more important, and quality time spent with family and loved ones is essential.
Other Functions
How creative are you! To start you thinking, here are just a few functions of the many that we have catered for.
Pre cooked BBQ food to Company's that don't particularly want to spend time
cooking 120 odd sausages, onions and buttering slices of bread.
Pre packed lunches for a golf tournament, and fishing trips
Early morning breakfasts for a large construction crew that had just completed
a major concrete pour in the Te Rapa Industrial area.
Pre organised daily smoko or lunch orders for your staff
Do you need a little help or unsure if your idea is possible? then remember, you can ask us. We are here to help you.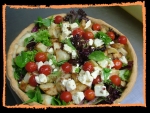 _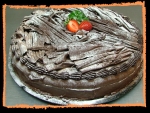 _