Achievements
New Zealand Pie Guide by Andre Taber – Published 2006
One of our first outstanding achievements was being nominated to enter The Great New Zealand Pie Guide Book. This was a total surprise as we had not even heard of the book let alone being nominated.
Only three food outlet places in Hamilton were selected.  We were one of them.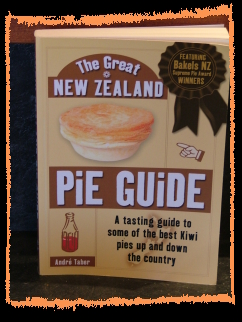 Extract:
"Right in the middle of the industrial area south of the Te Rapa roundabout NorthEnd Bakery finds its customers like their pies basic. But owner David Gillespie tries to keep ahead of the average food bar with his offerings. David keeps a smart bakery – it has a small, clean shopfront and the exterior is painted brown and has large black signs you can't miss from the road. It's busy, and the fast turnowver means the pies are unlikely to go stale in the warmer. The addition of onion and cheese adds a bit of oomph to the Bacon & Egg. The flavour of the Mince & Cheese is well balanced. Baker Emma Cavey pays particular attention to her pastry and the result is superior: solid, puffed and lumpy on top and with nice flavour and bit to the tooth." 

Food Safety Award

Recognising that food safety is an important aspect of the hospitality industry, we felt there was a need to tell you how good our standards are.
Volunteering for the Hamilton City Council award is only one step; the second step is achieving and then maintaining our excellence in food safety.
With this achievement, you can be assured that all food practices are conducted accordingly to the New Zealand Food Safety requirements, and the high standards of the Hamilton City Council's Food Safety Award. These are proudly displayed in the customer area.
Baker's Apprenticeship
At NorthEnd Foodbar & Bakery we value our staff and want them to achieve their goals.
We currently have 1 employee obtaining her Baker's Apprenticeship with Competenz Industry Training. In conjunction with the apprenticeship we have obtained a Skills & Work Training Award in recognition of the work we put in, to up skill our staff.
Customer Comments
We wanted you to hear what some of our clients have to say about our catering service. In this way you can be confident that we do provide an excellent service.
To Whom It May Concern

I have no hesitation in recommending Mrs Gillespie in her capacity as a caterer. We have used her services on many occasions and the service and standard of food has only been first class. We have given her name to clients and have had again only positive response. Both she and her staff go that extra mile with a smile, it is indeed a pleasure to work in with Jenny. Should any questions arise please don't hesitate to contact me.
Yours Sincerely
Keith Skipper
Super Liquor Te Rapa

To Jenny & the Team at NorthEnd

Thank you so much for the wonderful food you supplied for our V8 party. We have had so many comments of the high standard of food. One friend even said she wished they could get catering in Auckland or Christchurch to that standard. Thanks to you and the girls. We definitely know where we will get our catering done for any other party we have.
Thanks Again
Ken & Linda
K & L Distributors LTD

We Karen and Clive Amos have had the pleasure of experiencing Jenny's wonderful catering services. Jenny catered for our 30th Wedding Anniversary at our home. The selection and presentation of the food was second to none, even delivering so things could be set up for us with all the extras. Jenny sets a very high standard with her total professional attitude towards her business. We would certainly use Jenny's catering for further functions.

Karen & Clive Amos
Tyre Savers (1985) LTD

Just a quick note to thank you for the exceptional Christmas party spread you put on for us at 4 Guys Auto Barn. The food was fantastic and the girls that served were truly professional. All our invited clients commented on the high standard of the catering.
Thanks again and we will be definitely booking you for next year.

Cheers
Garry Wallace
4 Guys Auto Barn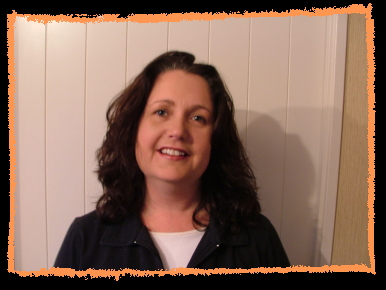 When you put your trust in NorthEnd FoodBar & Bakery to cater for you,
I will personally guarantee quality products and professional service - Jenny